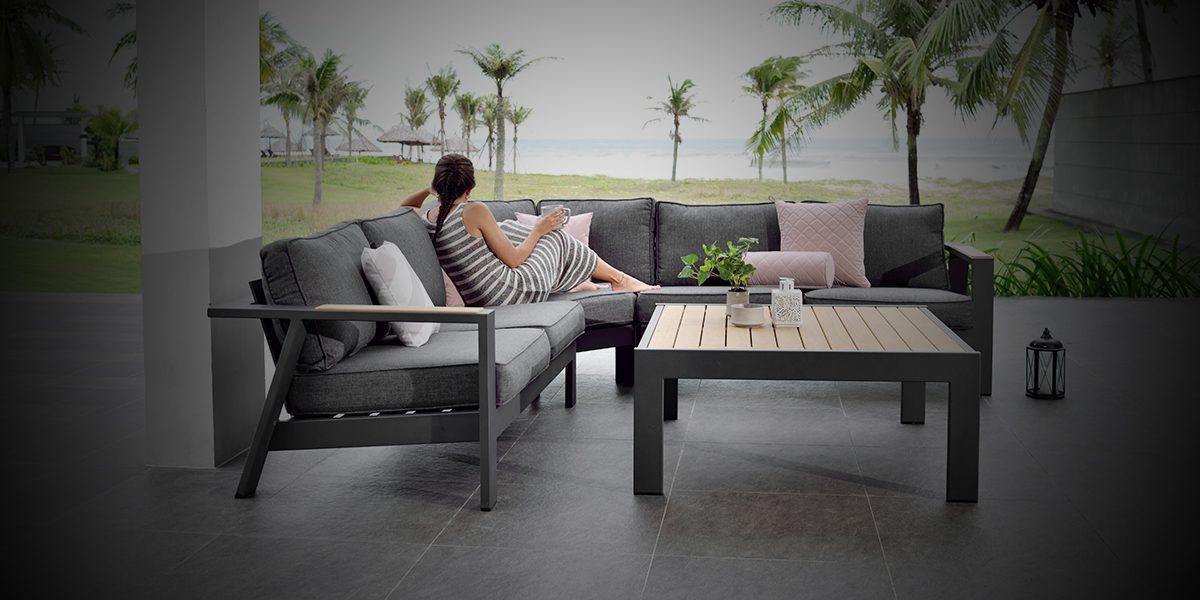 Lifestyle Garden Palau Collection
The Lifestyle Garden Palau Collection showcase a luxury lounge set made to make a statement in any outdoor social space.
Lifestyle Garden Palau Collection
The LifestyleGarden Palau collection showcases a striking range of outdoor furniture designs that delivers comfort, style and quality. The range includes everything you need for a cosy summer's night, featuring tables, chairs and sofas. The pieces combine lightweight aluminium with a multi-layered DuraCoat® finish and rich buttery teak for a Pacific Island twist. The natural warmth of the teak contrasts well against the modern look of the aluminium, making for an eye-catching presence in any outdoor space. Discover how the Palau Collection can transform your outdoors and invest in your home today.